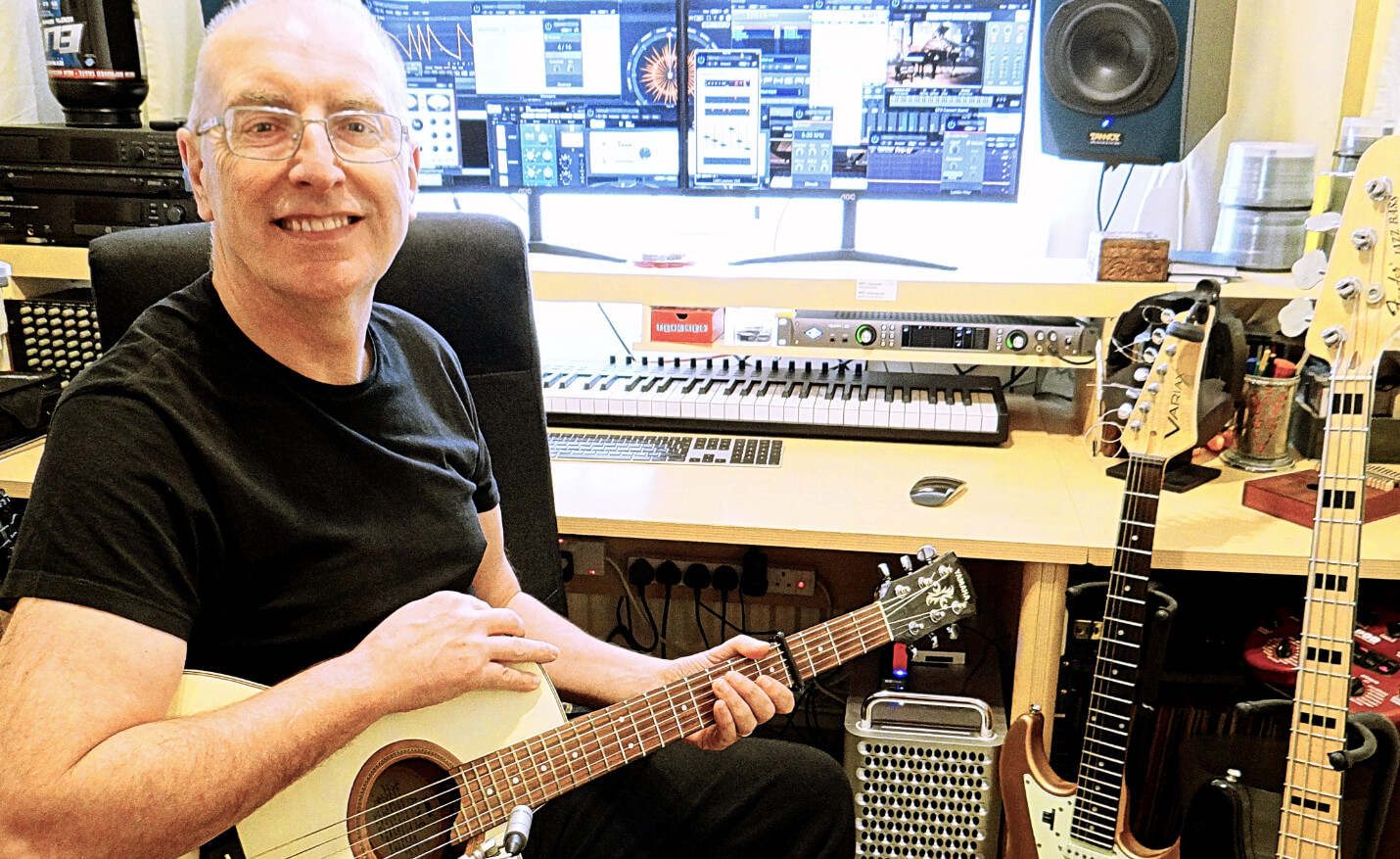 I work with Lyricists and Songwriters to create the tracks they hear in their heads.

If you are a lyricist with little or no music ability I will work closely with you to interpret your lyric musically, in a genre of your choice, using a wide variety of instrumentation.
If you are a songwriter with musical and production skills but struggle to get your recordings beyond the demo stage I will work with you to create tracks of release quality.
The main thing for me to know is how you want your track to sound - how you hear it in your head.
Relevant reference tracks are invaluable at this early stage.
They will provide me with information about tempo, instrumentation, genre, feel, mood, etc.
I will then begin work on creating an initial demo. When you receive demo 1 and you have reviewed it, I will make any changes you need me to make. I will then start work on demo 2.
I am happy to create as many demos as is necessary (

within reason) for you to be completely happy with the final track. However, I am unable to start the track from scratch once the basic arrangement and instrumentation choices have been approved by you based on demo 1.
Instrumentation and vocals...
I can add a wide variety of instrumentation including orchestral elements. I have an extensive collection of music software meaning almost any kind of instrument can be added to your track. My main instrument is guitar so I can create 'real' recordings of acoustic guitars, electric guitars, bass guitars, ukulele, harmonica and others (as opposed to software emulations). I can also provide male lead vocals plus up to four part male harmonies.
Mastering is a process that involves making your track louder, wider and sweeter and takes it to broadcast quality. It's important because you don't want your track to sound sonically inferior to the last track the listener auditioned. Some charge more for mastering than I charge for production. But mastering of the full and the instrumental versions is included in the price.
Mastering is included in the price.
Once the track is finished and I have been paid for my work you will own 100% of all rights to the song and its recordings, including the instrumental. I do not expect any share of any profit the track might generate.